Vegas Comes to Texas! Robstown, TX!
Team Roping World Championships Qualifier!
October 3, 2020
Books open at 9:00 am
Rope at 10:00 am
Enter 1 draw 1 $20/man
Rope metrics membership required
Top 10 qualify from each roping
Stalls/RV Hookups available for more info please call Billy 361-354-0353 or Joann 830-534-6170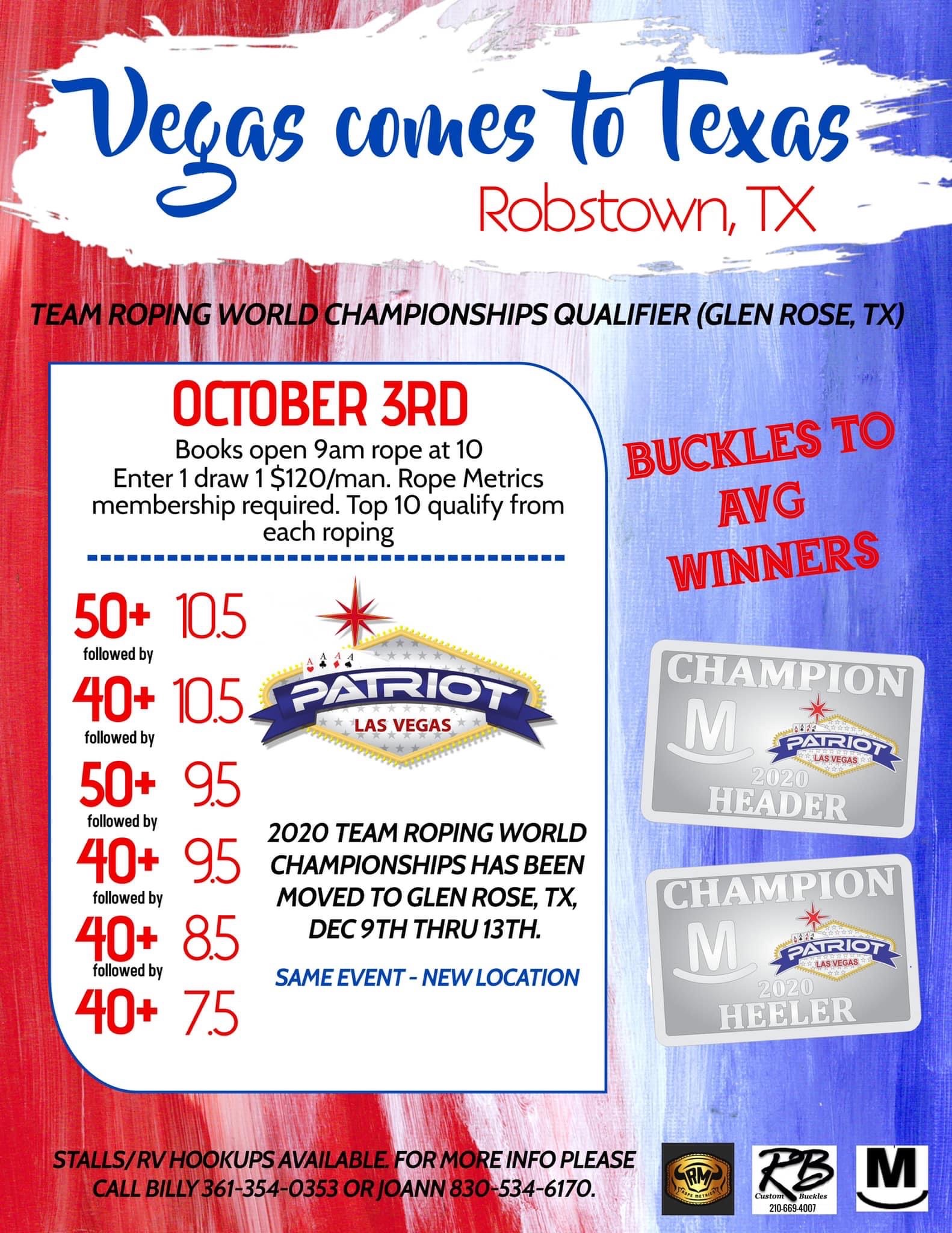 Team Roping will be held at the Equestrian Center Arena at the Richard M. Borchard Regional Fairgrounds.