About Us
Our venue is a spacious 45-acre complex that includes various facilities to accommodate a consumer's needs with a variety of venue spaces available. These include the Marvin and Laura Berry Pavilion, two Exhibit Halls, Conference Center, Equestrian Center, and the Middletown Meadow.  
We are proud to be a Global Biorisk Advisory Council (GBAC) Star Facility! 
GBAC STAR is the gold standard of a high-performance cleaning and maintenance regimen for institutional and commercial facilities. Not only are GBAC STAR-accredited facilities equipped and ready for what's next, they're also able to adapt quickly and withstand challenges.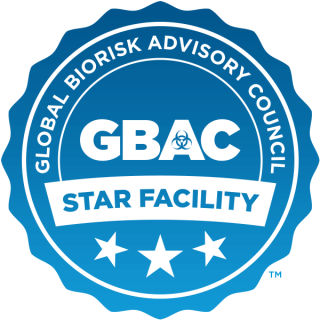 With our multi-purpose venue, we offer the capability to utilize our facility for events such as rodeos, livestock showing/selling, boxing, wrestling, concerts, trade/consumer shows, corporate meetings, banquets, weddings, quinceañeras, parties, horse events, sporting events, and so much more!
The Richard M. Borchard Regional Fairgrounds provides varied opportunities for Nueces County residents and serves as a place for the community to gather and share experiences. The facility is owned by Nueces County and managed by OVG360.
About OVG360
OVG360, a division of Oak View Group, is a full-service venue management and hospitality company that helps client partners reimagine the sports, live entertainment, and convention industries for the betterment of the venue, employees, artists, athletes, and surrounding communities. With a portfolio of more than 200 client partners spanning arenas, stadiums, convention centers, performing arts centers, cultural institutions, and state fairs around the globe, OVG360 provides a set of services, resources, and expertise designed to elevate every aspect of business that matters to venue operators.?Service-oriented and driven by social responsibility, OVG360 helps facilities drive value through excellence and innovation in food services, booking and content development, sustainable operations, public health and safety, and more.
About Oak View Group (OVG)
Oak View Group (OVG) is a global sports and entertainment company founded by Tim Leiweke and Irving Azoff in 2015. OVG is focused on being a positive disruption to business as usual in the sports, live entertainment, and hospitality industries and currently has eight divisions across four global offices (Los Angeles, New York, London, and Philadelphia). OVG oversees the operations of Climate Pledge Arena at Seattle Center and UBS Arena in Belmont Park, NY as well as arena development projects for Moody Center in Austin, TX; Acrisure Arena in Palm Springs, CA; Co-op Live in Manchester, UK; and projects for Arena São Paulo in São Paulo, BZ; Baltimore Arena in Baltimore, MD; First Ontario Centre Arena in Hamilton, ON; and a New Arena in Cardiff, Wales. More information at OakViewGroup.com, and follow OVG on, Facebook, Instagram, Twitter, and LinkedIn.