Together We Made the Most Joyous Time of the Year One to Remember
Robstown, TX (December 21, 2017) – On Monday, December 18th the Richard M. Borchard Regional Fairgrounds, Spectra Management staff, came together to make the most joyous time of the year one to remember for the children at the Women's Shelter of South Texas. Donations collected by the community from November 15th – December 17th were delivered to the Women's Shelter of South Texas in an effort to make the children who are staying at the shelter with their mother's a brighter one this time of year. Providing holiday toys for children can be a struggle for families especially those have been victims of domestic violence. Together we were able to collect donations for the children at the Women's Shelter of South Texas for ages ranging from 0-17 years old.
We would like to give special thanks to our community, the staff at the Nueces County Community Services/Inland Parks, and the SAXET Gun Show for helping us collect donations.
With the help of everyone's involvement, we were able to make a difference this holiday season for children who have endured hardship. Thank you to all who contributed, we appreciate your support, and can't wait to see what we together can do next in 2018.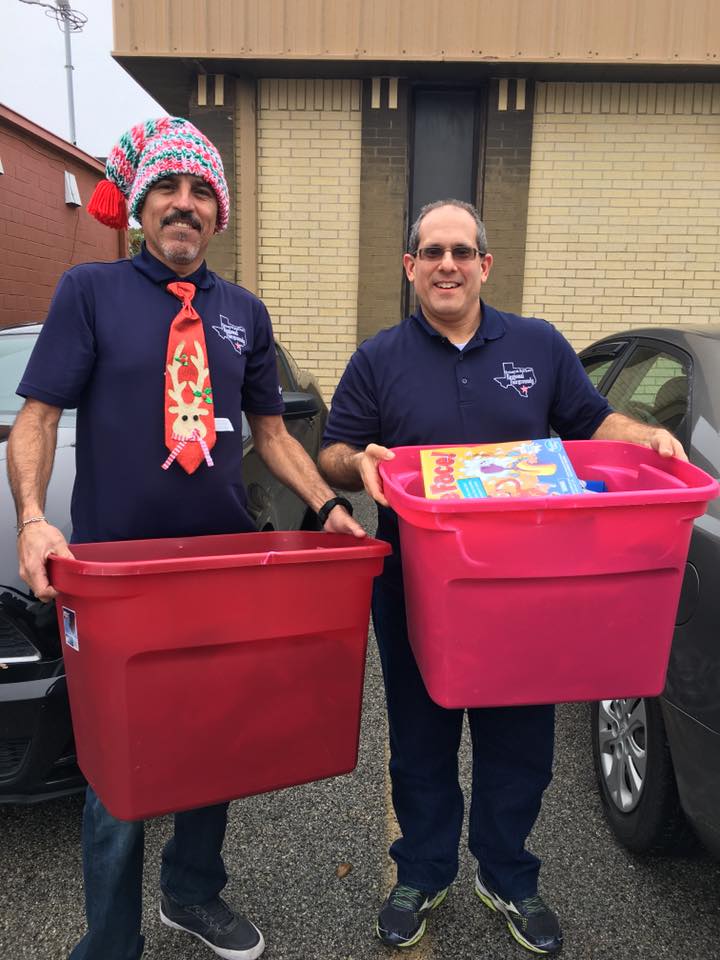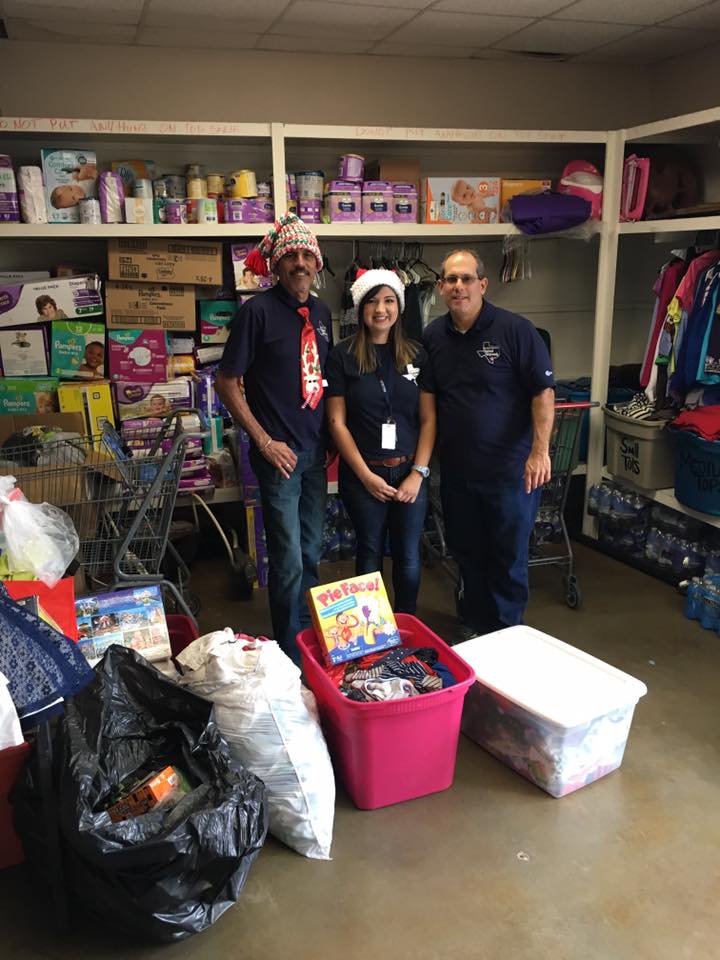 About the Women's Shelter of South Texas
The Women's Shelter of South Texas is the only private, non-profit 501(c)(3) organization specifically designed to provide services to victims of domestic and sexual violence across a twelve-county South Texas region, which includes Aransas, Bee, Brooks, Duval, Jim Wells, Kenedy, Kleberg, Live Oak, McMullen, Nueces, Refugio, and San Patricio counties. In January 2018, the organization will celebrate 40 years of on-going service to the community.  It is the mission of the Women's Shelter of South Texas to empower the community and those affected by domestic violence and sexual assault to transition to a safe and healthy environment. 
The Women's Shelter of South Texas provides FREE services. The agency empowers survivors of domestic violence and sexual assault throughout a 12-county region of South Texas. Our shelter in Corpus Christi operates 24 hours a day, 7 days a week, 365 days a year. The Women's Shelter of South Texas services include counseling, support groups, 24-hour safe shelter, info & referrals, children's activities, hospital accompaniment, crisis intervention, food, clothing, personal items, transportation, 24-hour hotline, criminal justice advocacy, BIPP, community education, and awareness.
Get in Touch with the Women's Shelter of South Texas
361-881-8888 or 800-580-HURT
Want to get involved and make a difference?
Call the Women's Shelter of South Texas volunteer service by contacting Joshua Stephens, Resource Assistant at 361-884-2900.
For more information on upcoming events at the Richard M. Borchard Regional Fairgrounds, call (361) 387-9000 or visit www.rmbfairgrounds.com. Visit our Facebook page at www.facebook.com/rmbrfairgrounds/ Twitter @RMBRFairgrounds or Instagram @rmbfairgrounds to get the latest information on what's happening at the RMB Regional Fairgrounds and join our RMB FanFair Club to receive emails on promotions and new events coming to the Fairgrounds.
###
About Richard M. Borchard Regional Fairgrounds
This January 13, 2017, marked the 10th year anniversary for the Richard M. Borchard (RMB) Regional Fairgrounds since its' grand opening in 2007. For the past decade, the 45-acre complex has seen success grow every year since 2007 with 19,170 events and 1,468,349 in attendance. The RMB Regional Fairgrounds includes various facilities to accommodate a consumer's needs such the Central Pavilion Arena, two Exhibit Halls, Conference Center, Equestrian Center, and the Middletown Meadow. The facility can be used for rodeos, livestock shows, boxing, wrestling, concerts, trade shows, consumer shows, corporate meetings, fundraising banquets, weddings, quinceaneras, parties, horse events, sporting events, and other special types of events. The facility is owned by Nueces County and managed by Spectra. Based in Philadelphia, PA, Spectra is part of Comcast-Spectacor, one of the world's largest sports and entertainment companies.
About Spectra
Spectra by Comcast Spectacor is an industry leader in hosting and entertainment, partnering with clients to create memorable experiences for millions of visitors every year. Spectra's unmatched blend of integrated services delivers incremental value for clients through several primary areas of expertise: Venue Management, Food Services & Hospitality, and Partnerships. Learn more at SpectraExperiences.com.
About Comcast Spectacor
Comcast Spectacor is part of Comcast Corporation, a global media and technology company that operates Comcast Cable and NBCUniversal. Headquartered in Philadelphia, Comcast Spectacor's three core businesses are the National Hockey League's Philadelphia Flyers, the Wells Fargo Center Complex, and Spectra, a leading hospitality firm that provides Venue Management, Food Services & Hospitality, and Partnerships to more than 300 client properties in the United States, Canada, and Singapore. Visit us at ComcastSpectacor.com for more information. 
Media Contacts:
Melissa Liskey
Development Coordinator
Women's Shelter of South Texas
361.884.2900
mliskey@thewomensshelter.org
Brittney Soliz
Marketing Manager
Richard M. Borchard Regional Fairgrounds
Spectra Venue Management
361.387.9000