Jurassic Quest is coming to Corpus Christi, TX! Come join us at the Richard M. Borchard Regional Fairgrounds on February 28th, 29th, and March 1st!

Featuring more rides, activities, & dinosaurs than ever before!
The Event will be located in the Central Pavilion Arena, Exhibit Hall A & B. See below for parking directions. 
Main Entrance is in Exhibit Hall B.
UPDATE FROM Jurassic Quest
Saturday tickets are close to selling out, and there will be no walkup tickets available until AFTER 4 PM. We still have DISCOUNTED tickets available for AFTER 4 PM on Saturday ONLINE ONLY 
The tickets that will be available at the gate after 4 PM will be full price. We strongly recommend purchasing online ahead of time to guarantee entry, and receive the discounted price for Saturday AFTER 4 PM tickets!

Friday and Sunday tickets are still available!

INTRODUCING OUR NEWEST ADDITION - ANCIENT OCEANS

BE THE FIRST to dive deep beneath the ocean's surface into the darkest depths of prehistory. Discover one of the largest marine apex predators that ever existed, a COLOSSAL 50 - foot - long prehistoric shark exclusive to our event, the MEGALODON. Encounter the TYLOSAURUS, a type of Mosasaur that can reach lengths of up to 45 feet, with rows of hidden teeth deep in its jaws. See the bizarrely long-necked ELASMOSAURUS, the dolphin-like ICHTHYOSAURUS, the largest known sea turtle, the ARCHELON, and many more prehistoric marine creatures as part of our new Ancient Oceans exhibit. Experience the thrill of being submersed among some of the most enormous, and vicious, ancient sea creatures to ever lurk our ocean's depths that can only be seen at Jurassic Quest.

WHAT'S NEW AT JQ?
- Even more LIFE-SIZE, SKYSCRAPING DINOSAURS, now totaling OVER 100 DINOSAURS at our event
- NEW, HUGE WALKING DINOSAUR RIDES
- LIFE-SIZE T-REX SKULL
- NEW FOSSILS, including REAL T-REX TEETH and TRICERATOPS HORN
- ANCIENT OCEANS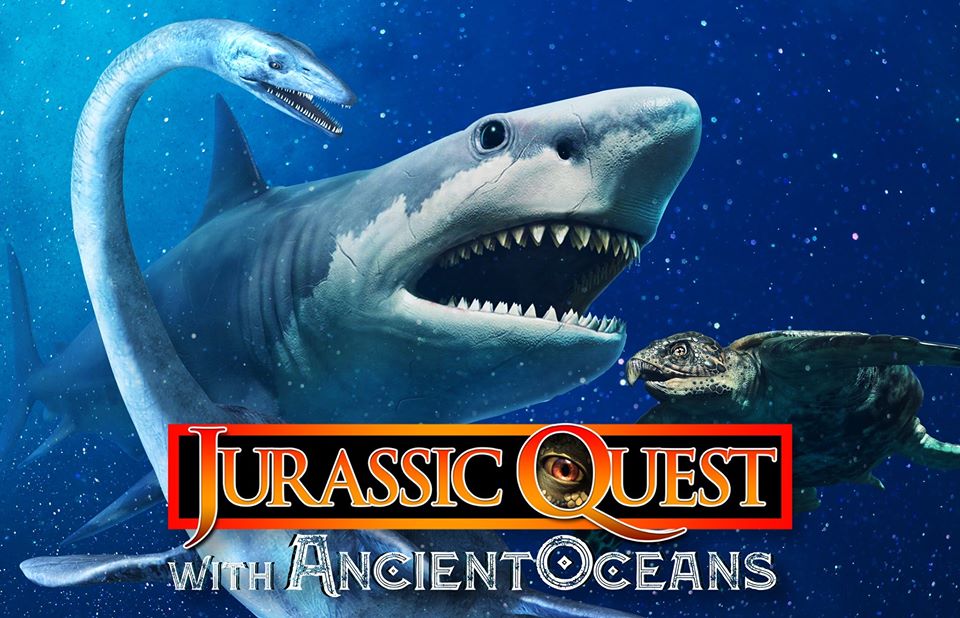 EVENT DATES:
Friday: 3pm - 8pm
Saturday: 9am - 8pm
Sunday: 9am - 7pm

CLICK THE LINK BELOW TO FIND TICKET PRICES AND PURCHASE TICKETS ONLINE:
https://www.jurassicquest.com/events/corpus-christi-tx

Purchasing tickets ONLINE ahead of time GUARANTEES ENTRY in case of SELL OUT 

We are JURASSIC QUEST, the largest & most realistic traveling dinosaur show in North America!
Our event features:
* Our Dinosaur Exhibit, which includes over 100 dinosaurs that are true-to-detail (and size)!
* Walking Dinosaur Rides & Stationary Dinosaur Rides, which include some of the largest rideable dinosaurs in North America!
* Our incredibly realistic and interactive Baby Dinosaur Show & Walking Dinosaur Show
* Dino Bounce Houses & Bungee Pull
* Fossil Digs, Dino Scooters, Jurassic Jeeps, Science Station, Crafts & Coloring Station, Face Painting, Green Screen Photography, & MORE!

TIPS:
1. Strollers and wagons are welcome.
2. Be sure to bring your camera! There will be a TON of great moments to capture!
3. Bring socks for the kids! Socks are required for the inflatables.
4. You can leave and re-enter within the same day, just be sure to get your hands stamped before you leave.
5. The venue provides food vendors. However, you can also leave a cooler in your car and go out to eat, and then re-enter within the same day.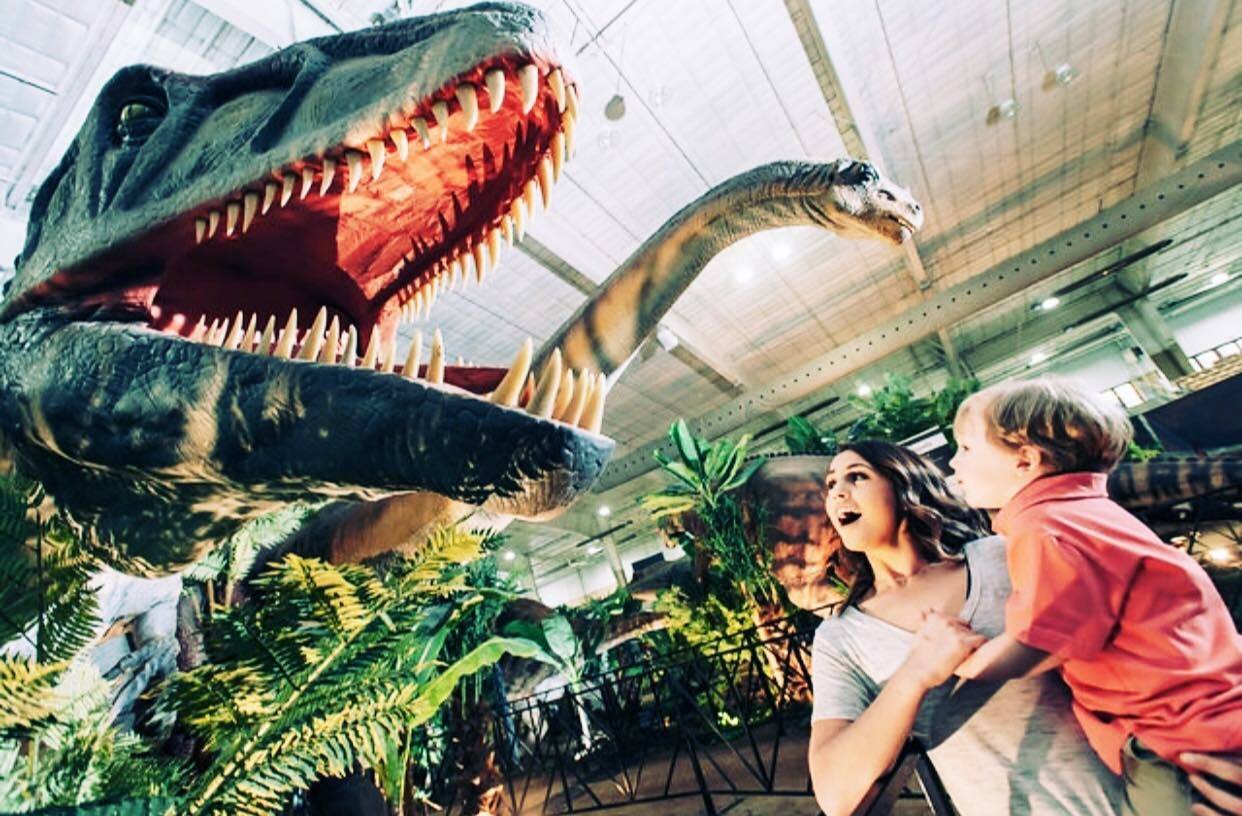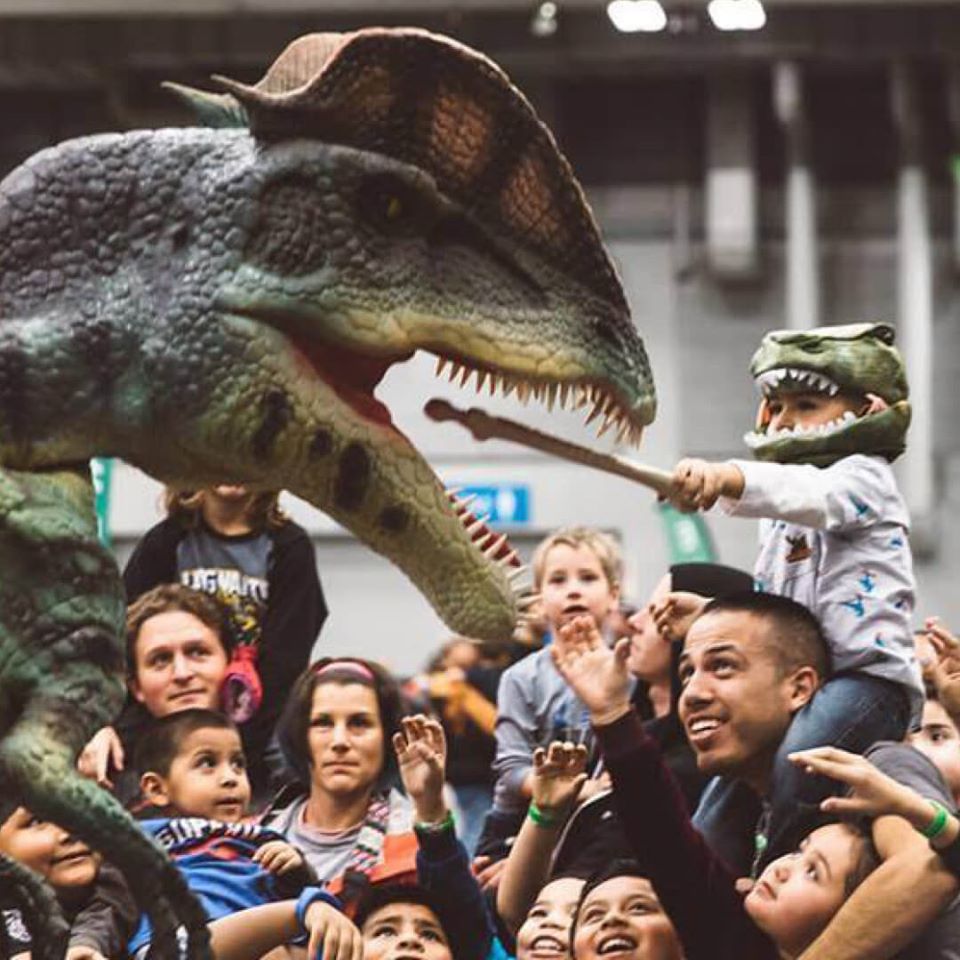 The Event will be located in the Central Pavilion Arena, Exhibit Hall A & B. See below for parking directions. 
Main Entrance is in Exhibit Hall B.