CORPUS CHRISTI EVENT: Join the Coastal Bend Wellness Foundation for Petey's Back to School Bash.
The fun starts on Saturday, August 10 from 10 a.m. to 1:30 p.m.
500 FREE Backpacks for 1st-8th Graders (First come, first served)
Giveaways, Vendors, Music, & Prizes!
Check out the flyer for complete details.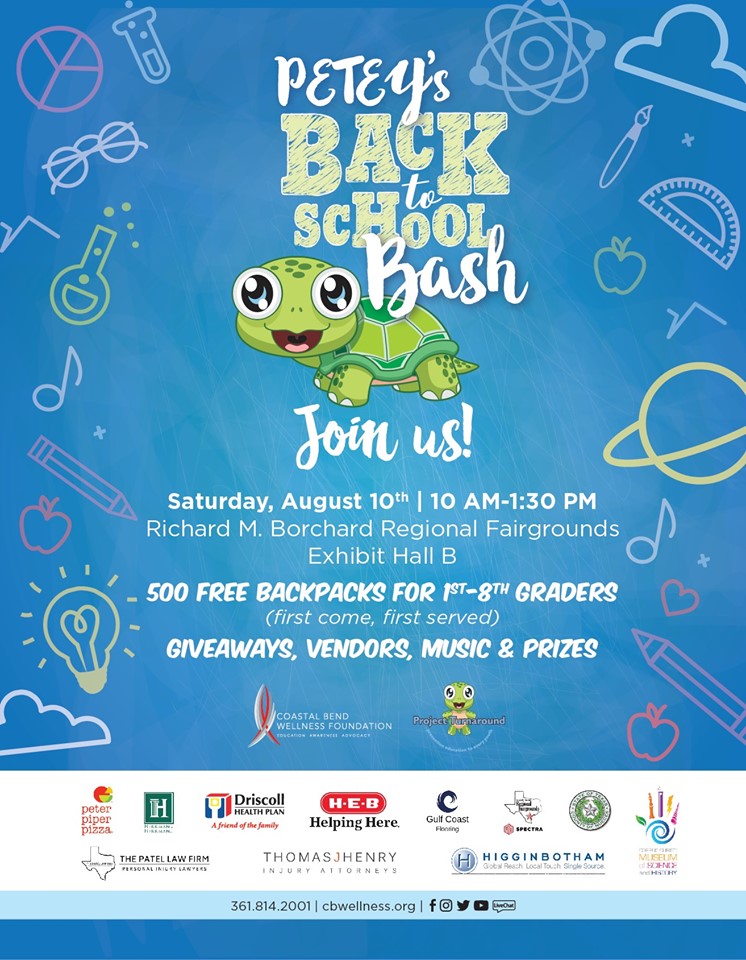 Petey's Back to School Bash event will be held in the Exhibit Hall B at the Richard M. Borchard Regional Fairgrounds. See below for parking instructions and where the event will be held.