Moto Xtreme Circus is coming to Richard M. Borchard Regional Fairgrounds on May 14 and May 15!
Moto Xtreme Circus event will be at the Equestrian Center Arena (*SEE BELOW FOR PARKING DIRECTIONS*)

Bring out the whole family - High-flying excitement!
You don't want to miss out on the action!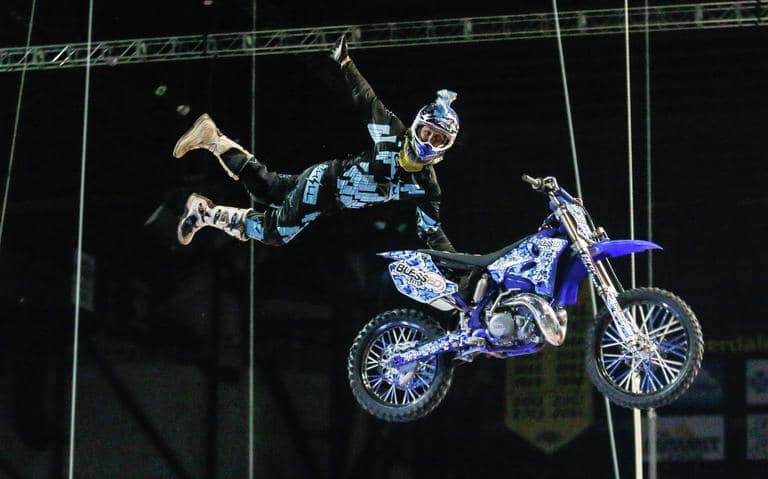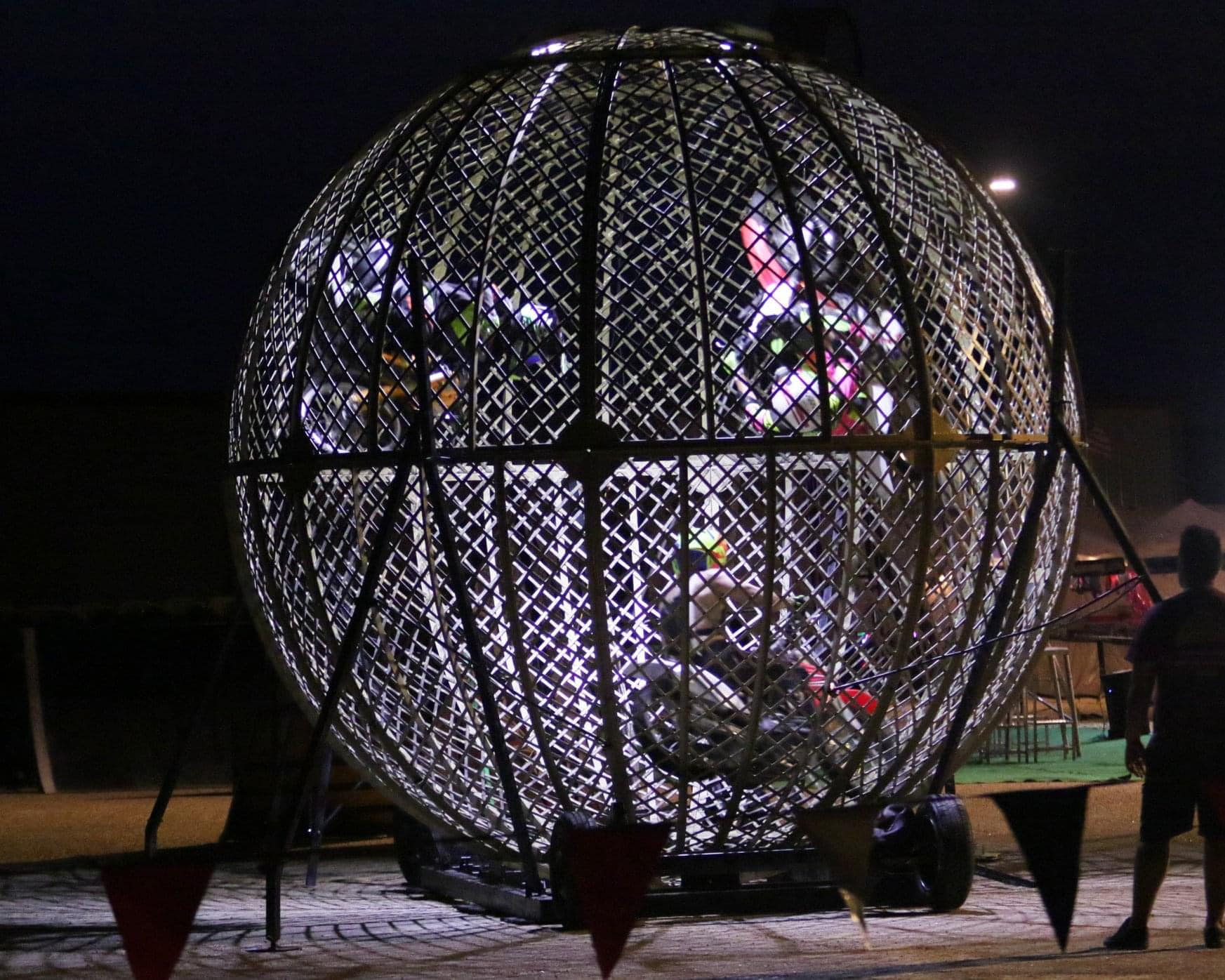 3 SHOWS!
EVENT SHOW DATES:
Friday, May 14 - 7:30 pm (Doors open at 6:30pm)
Saturday, May 15 - 4:30 pm (Doors open at 3:30pm)
Saturday, May 15 - 7:30 pm (Doors open at 6:30pm)
Freestyle Motocross
The X Metal Riders
BMX FREESTYLE
Kids Powerwheel Races - FREE ENTRY!
SKY MASTERS and Much More!
TICKETS:
Purchase Early Bird tickets in advance and SAVE BIG! Save up to 60%!
Buy online for the lowest prices available MotoXtremeCircus.com
RINGSIDE BOX FOR 6 ($150)

Additional persons: $20.00 each
Table w/6 Chairs
Meet & Greet the Stars After the Show
FREE Photo Opportunity with Cast Members after the show
FREE Poster
VIP Extra Person ($25)

VIP Extra Persons Any Age
CHILD ($8.00)

Admits One Child - Box Office Price: $12.00
Ages 3-12 years old
Children 2 and under are Free and do not need a ticket
For questions please call 941-870-7444
PLEASE Download or Print This FREE KIDs TICKET To Use At The Door With The Purchase Of Your Adult Ticket.

PRE-SALES SPECIAL TICKETS
Pre-Sale Special Tickets are limited to the first 100 General Admission Sales. After the First 100 Sales, the First 100 Special is no longer available and Adult tickets are sold at full price.
AFTER YOUR PURCHASE
After your purchase is complete, you will be sent an email with a summary of your purchase and a barcode to be scanned at the entrance. This is ONE barcode for your entire purchase. You may print this email or display it on your mobile device at the entrance to the Circus.
If you do not receive the Email with a Barcode, please check your spam folder before you contact support. https://motoxtremecircus.com/sh-events/fri-may-14-robstown-tx-730-pm/
DIFFICULTY BUYING TICKETS?
If you have difficulty purchasing tickets online or if you would prefer not to buy online, you may purchase tickets at the show's on-site box office one hour before each performance. See the FAQ page for Box Office prices. FAQ Page https://motoxtremecircus.com/faq/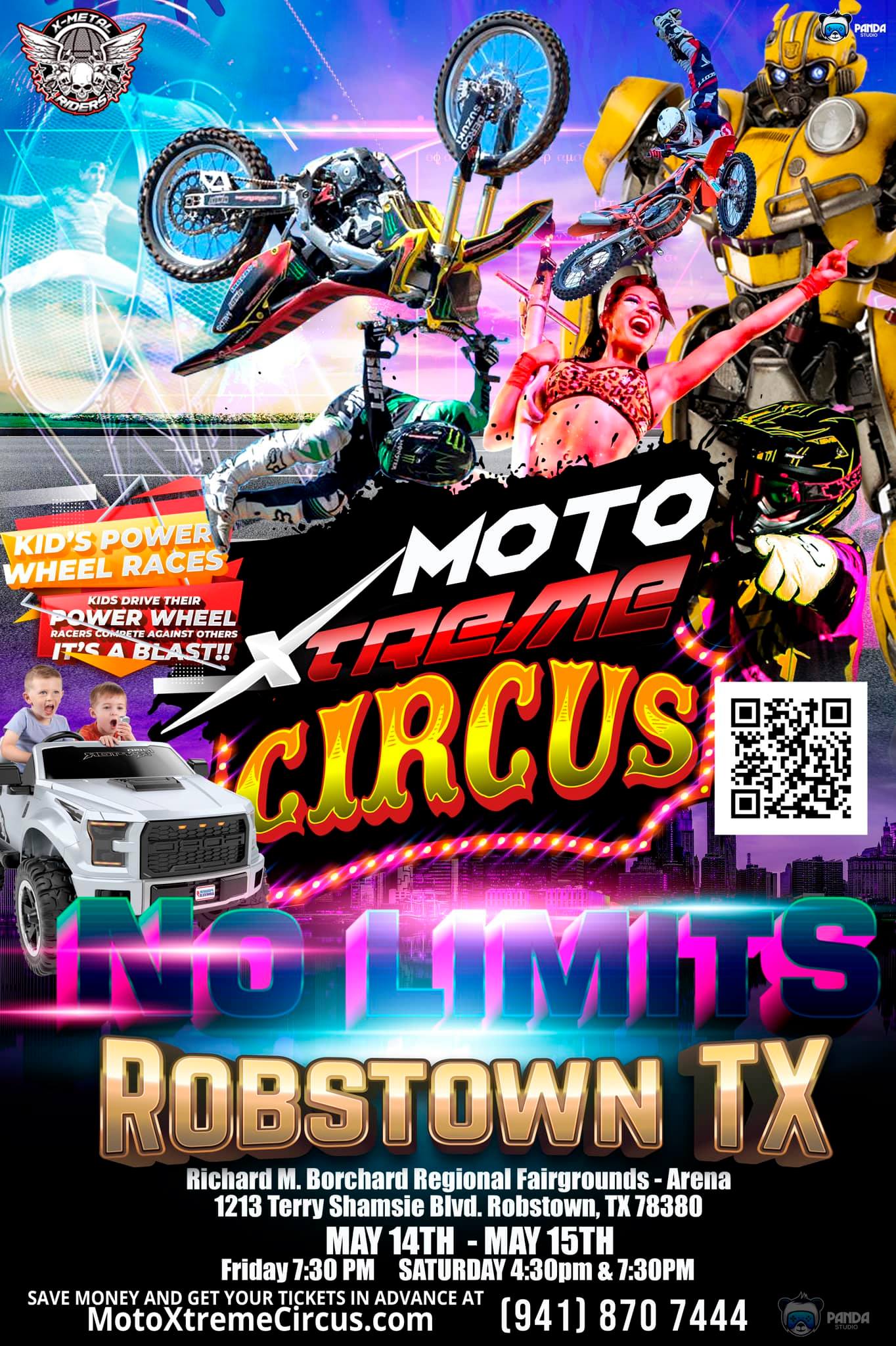 For your safety and comfort, the Richard M. Borchard Regional Fairgrounds has adopted new policies to keep you safe for your next visit. 
Wider aisles to allow social distancing
More spacing for booths to accommodate
social distancing
Sanitizing stations
FACE MASK:
Under the authority of Nueces County, effective March 17, 2021, and continuing until May 19, 2021, at noon unless modified, amended, rescinded, or superseded by the Commissioners Court before that date: Everyone visiting the Nueces County Courthouse, or other County operated facilities (Richard M. Borchard Regional Fairgrounds), is required to wear a face-covering.
Thank you for your cooperation and we hope you enjoy the event!
PARKING & DIRECTIONS
Moto Xtreme Circus will be held in the Equestrian Center Arena at the Richard M. Borchard Regional Fairgrounds. See below for parking instructions and where the event will be held.