Joann McDonald Team Roping presented by Rockin M Productions.
Join us Saturday, June 13, 2020 for a one day roping event!
Books open at 9:30am
Close at 10:30am
1st Place - Saddles
2nd & 3rd Place - Buckles
For more inforamtion please call 361-354-0353 or 830-534-6170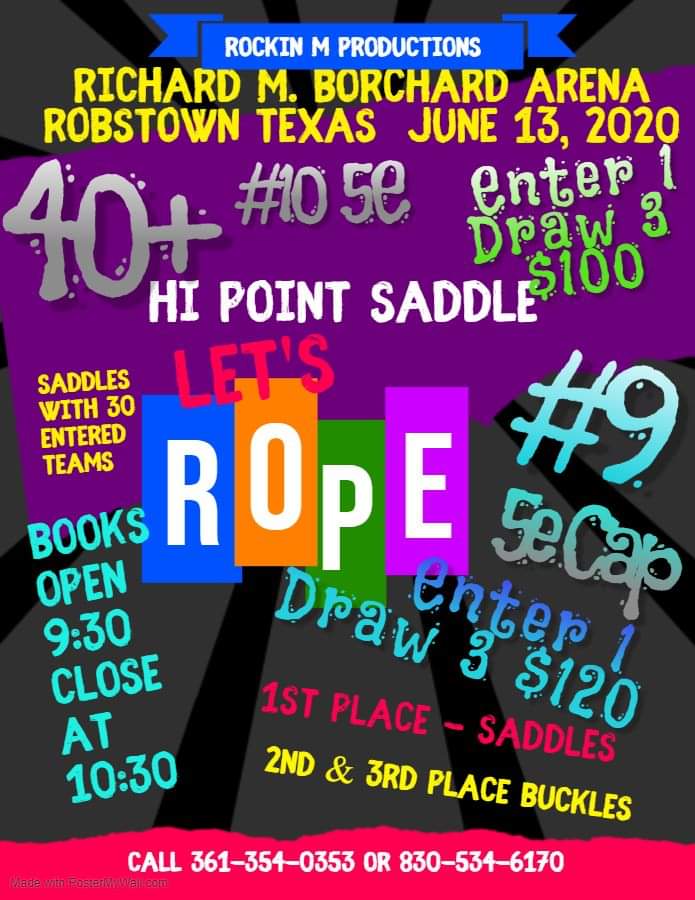 Joann McDonald Team Roping will be held in the Equestrian Center Arena at the Richard M. Borchard Regional Fairgrounds. See below for parking instructions and where the event will be held.