Join us for the Cinco de Mayo Celebration May 5th! Presented by KSAB Tejano 99.9 and 1400 AM KUNO El Patron. Everyone is invited! FREE Admission and FREE Parking! Bring your lawn chairs but no coolers!
Sunday, May 5 in Exhibit Hall A
1:00pm-8:00pm
Music Lineup
1:00 pm-- Mariachi Aguila
2:00 pm--Ballet Alcorta Compania de Danza
3:00 pm--Cindy Ramos y Los Tremendos Cinco
4:00 pm--City View Band
5:00 pm--La Tropa F
6:00 pm--Sarah Monique
7:00 pm--Sunny Sauceda y Todo Eso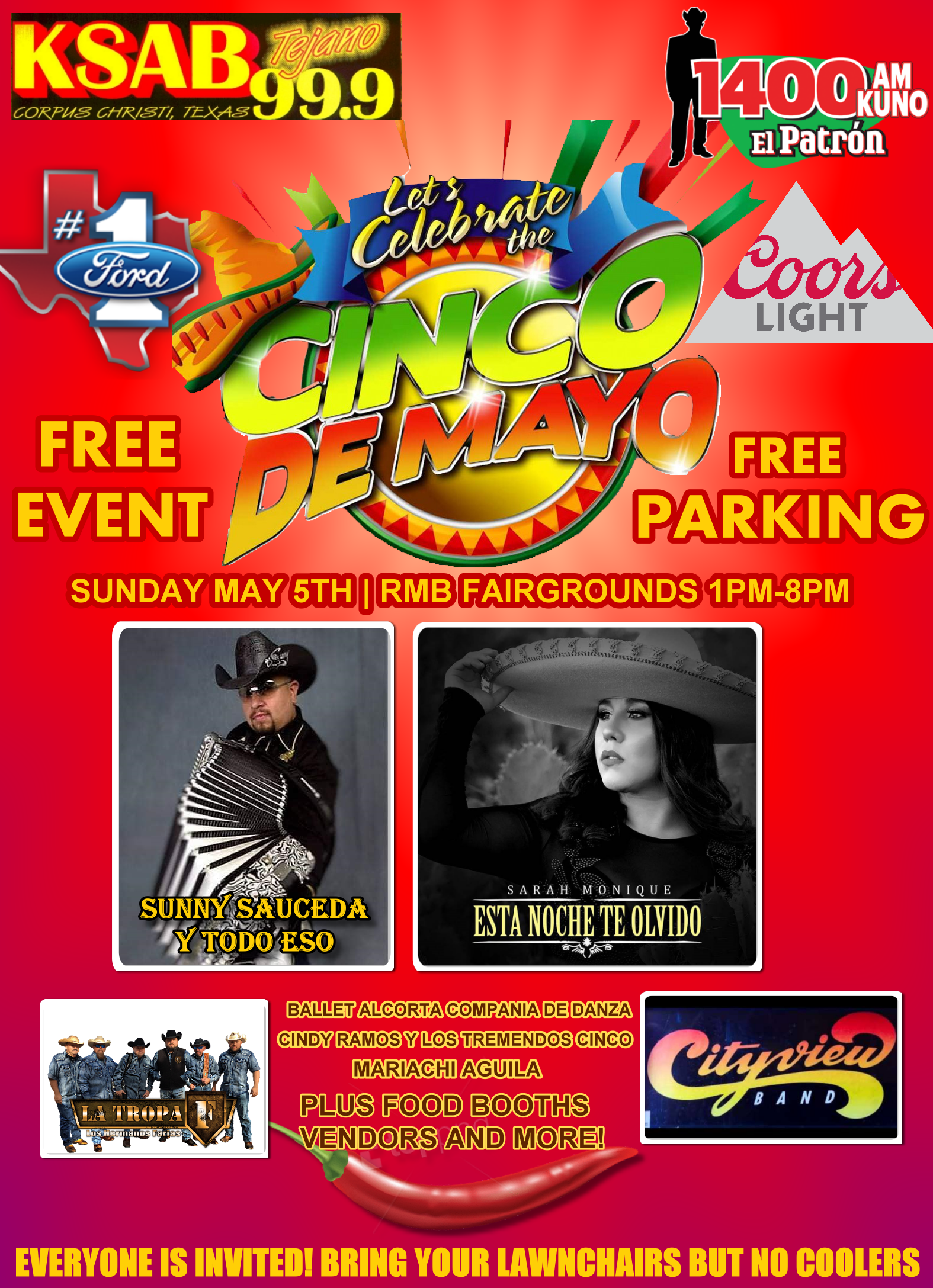 Cinco de Mayo Celebration will be held in Exhibit Hall A at the Richard M. Borchard Regional Fairgrounds. See below for parking instructions and where the event will be held.