LEARN, DISCOVER, & EXPLORE AT THE H.E.R.P.S. EXOTIC REPTILE AND PET EXPO!
Join Us On August 11th and 12th 2018 For The Largest Reptile And Exotic Pet Expo In The Coastal Bend of Texas! Thousands Of Reptiles, Amphibians, Inverts, Feeders, Supplies, And More Will Be On Sale. Talk To Some Of The Best Breeders In The Industry About Proper Care, Breeding, And Purchase Animals From Them Directly.
Bring The Entire Family And Enjoy Our All New ReptiFest! You Can Hold, And Even Get Your Picture Taken With Some Of The Most Exotic Reptiles On The Planet! This Is A Kid Friendly Event With Over 15,000 Square Feet Of Educational Talks And Exhibits. Live Rattlesnake Demos Will Be Sponsored By TRCO (Texas Reptile Coalition Outreach) and the Texas Venom Experience. We Will Have Concessions There Both Days So Make An Entire Weekend Out Of It!
We Will Have A Silent Auction Running All Day Saturday And Sunday To Benefit TxARK (Texas Association Of Reptile Keepers), So Make Sure You Check It Out. Visit Www.TxARK.Org For More Details On How To Join.
Saturday, August 11th from 10am-5pm
Sunday, August 12th from 10am-4pm
Admission:
$10 for adults
$5 for kids 12 and under
Kids 3 and under always Free!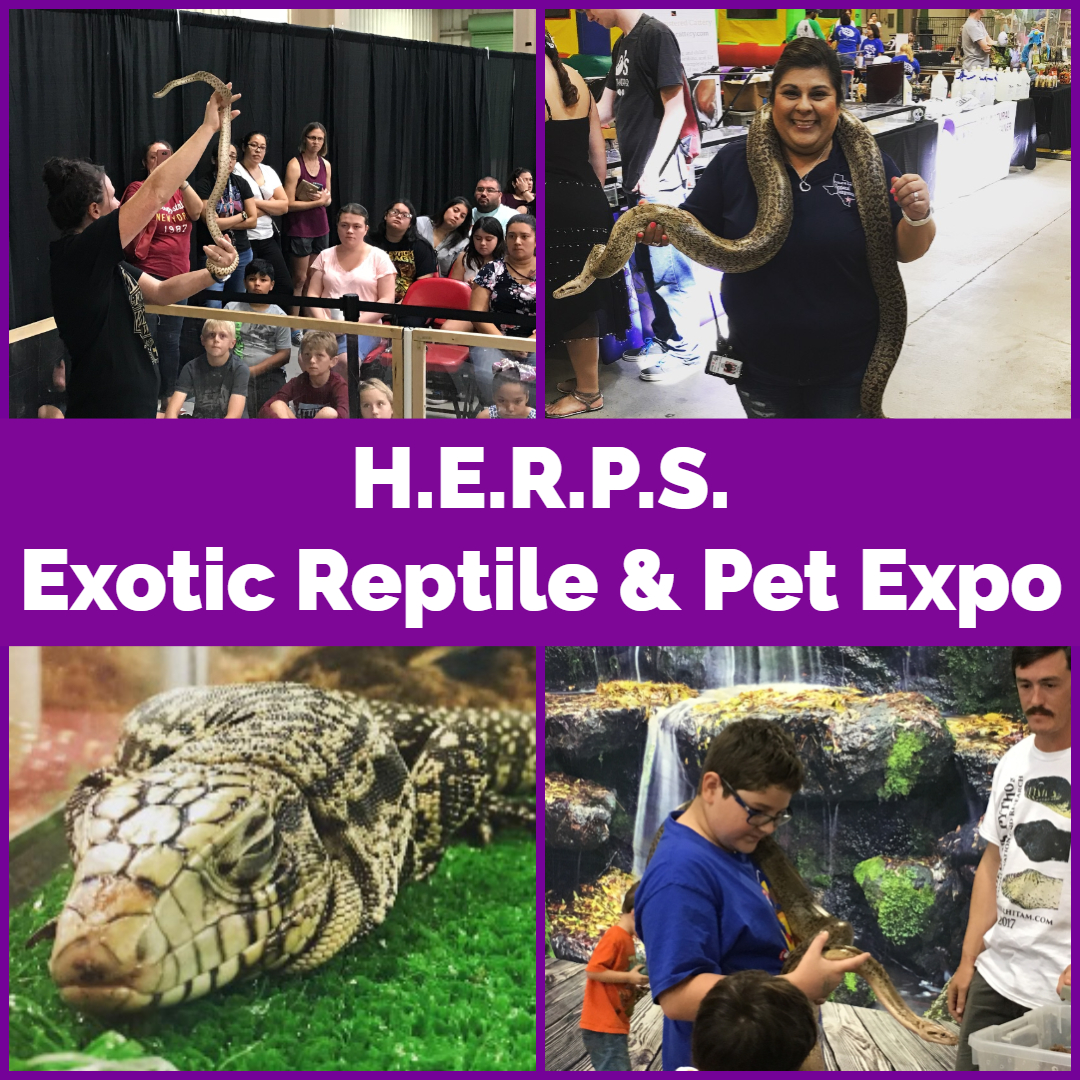 Updated HERPS Corpus Vendor List and Layout!!
Texas Native Display TRCO - ReptiFest Area
A&B Plastics and Fabrication - E17-E18
Amanda Ramirez Henna Tattoos - A7

aWESome Leachies - C8

Brandi King Independent Scentsy Consultant - E5

Carnivorous Creations - A3-A4

CatAleah's Critters - F13

CenTex Cages - F11

Crafty Gargoyles - C6-C7

Custom Reptiles - E9

DCM Constrictors - F5

Fancy Pants Geckos - F6

Fascination Herps - F16-F17

Fass Farms - E7

Gary Mc Alea Photography - E10-E13

Gecko Element - C1-C4

Gecko World Austin - E14-E16

Gexolotl - A1

Hairy Hooligans - A2

Houston Frogs - H1-H6

Huff's Herps - F15

Jurassic Designs - E6

Laguna Reptiles - C10-C11

Lou Lou's Worms - A5-A6

Love Me Lotls - F14

Manhattan Reptile World - H7-H12

Mirror Images Art and Design - C5

Nature's Exquisite Creatures - F18

Pet Snake Snacks - F1-F4

Pink Pitbull Productions - J3

Rancho de Tortuga - E1-E4

S&S Exotics - G1

Scaley Amigos - C14

Sizzlin' Dragons - F12

Sloan Exotics - C12-C13

Something About Pickle - F9-F10

South Tex Gex - C9

South Texas Apiaries LLC - J1

Southern Reptile Supplies - D1

Texas Sea Life Center - K1-K2

The Leather Garden - B1

Tropical Fish Haven - J2

Ultimate Reptiles - F7-F8